Our Team
Randy Janes
OWNER/OPERATOR
After being a product specialist for airstream and working with RVs for over 10 years, he found 3D printing. He opened Wave of the Future 3D (formerly known as Create Cafe) with the goal of building the world's first 3D printed trailer.
"My first printer was a small tabletop printer and my second was the biggest in North America" - Quote from Randy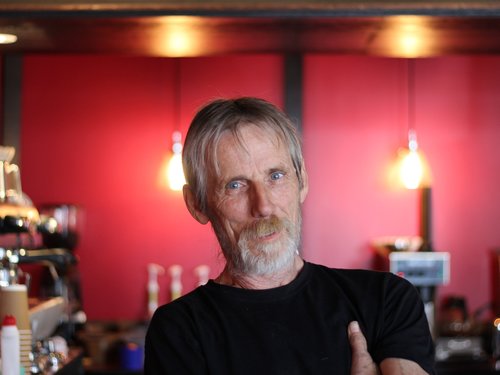 Dave Florizone
R&D/PRINTER OPERATOR
Dave worked for Sask Power for 26 years but took an early retirement to pursue his passion for 3D printing. He helps with setting up new printers, maintaining all of our equipment, and manages one of the world's largest 3D printer, which we custom-built to print the trailer.
"I don't go to work, I wander off to go do what I love doing"
Lance Greene
HEAD OF DESIGN
Lance has been passionate about 3D printing for the last 5 years and has been with us since day 1. He handles all of the 3D designs, creates the custom 3D printing machines, and teaches all of our classes.
He originally went to school for machining and became a machinist before joining our team, giving him lots of experience with design, projects, and fabrication.
About us
3d printing for industry, inventors, educations, and everyone else
We are now located beside ClearWash Car Wash in the North end Value Village parking lot. The door closest to Value Village with Groot in the window is where we hold our paint nights and events.
We are proud to introduce Wave 3D Events where we host themed paint nights, hands on building classes like candy glass wine glasses and build a bong, and private bookings for family, friends, charities and business. Contact us for more details.
We want to bring 3D printing to everyone! We want to empower regular people to make their ideas real and never have "I can't do it" be an option!
Our selection of coffee, tea's and latte's provide a relaxing upbeat environment to get your creativity flowing! We have computers that are free for customers to use, as well as 3D printers that are also available for customers to use so you can do your own 3D printing!
We also have one of the world's largest 3D printers and we used it to print the worlds first full size camper trailer!
PHONE
(306) 241-4919
LOCATION
2117 Faithfull Avenue, Saskatoon, SK S7K 1T8
HOURS
10am - 7pm Monday to Saturday
Closed on Sundays
---